Mission Statement
What we strive for.
Our mission is to provide early intervention services to youth through assessment and accountability. We foster positive services to youth and their families in order to change attitudes and outlooks, with the intention of diverting troubled youth from further legal and social difficulties.
Our History
Get to Know Us.
Sunrise Youth Bureau is a non-profit organization that originally started around 1999/2000 by community leaders that felt Juvenile Court and our local schools needed help and support with youth.  These leaders consisted of individuals from Dickinson Public School, Juvenile Court, Community Action, and the Police and Sheriff's Department.    
            Sunrise Youth Bureau was initially grant funded.  There was only one staff person at the time, the Director.  The main focus was the Diversion Program, which was designed to keep juveniles that had a first time or minor offense out of the court system.  A North Dakota State Senator, that has been involved with Sunrise Youth Bureau since the beginning, decided to approach the cities and counties and ask for funding to continue with the needed services.  It was at this time that Sunrise Youth Bureau expanded its services to southwestern North Dakota to include the counties of Adams, Billings, Bowman, Dunn, Golden Valley, Hettinger, Slope and Stark.   
            Sunrise Youth Bureau then was able to add a Youth Educator position.  This person was vital to bringing prevention/education programs into the 8-county area schools. Every year, Sunrise Youth Bureau has added multiple prevention topics to be up to date with the issues youth may face or could be struggling with.  The Attendant Care Program was also added.  At this time, the program was held in the basement in the Law Enforcement Center.  Not too long after this, the Attendant Care Program was moved over to the Villard location.  Sunrise Youth Bureau continued to provide more services, including the out-of-school suspension program. As the number of clients continued to increase, another position was added; the Youth Advisor position.  The Youth Advisor was able to provide the diversion program as well as crisis intervention. 
In the past 20+ years, Sunrise Youth Bureau workers have helped multiple families with their struggling child, provided many safe beds for children that had nowhere to go, comforted youth in a moment of pain, provided helpful classes for children that may be under emotional distress, supported parents that felt defeated, facilitated prevention programs to deter children from drugs and alcohol, among many other important things.  Not only do we help the families and youth in our communities, we also partner with Law Enforcement and local Human Service Zones by providing a safe place to bring at-risk youth.  In addition, we work in conjunction with Juvenile Court to allow them to continue to work with the high-risk delinquent youth while sending the low-risk offenders to our Diversion Program.
After being located on Villard since the agency's opening, Sunrise Youth Bureau was very fortunate to be included in the new Stark County Family & Ag Resource Campus.  Sunrise Youth Bureau moved into the new location in December 2020.  In July 2022, we became the first site in North Dakota to become Shelter Care certified.
Sunrise Youth Bureau has a Board of Directors that continues to support the agency.  The current individuals on our Board are from the following agencies/position:  ND State Senator, Community Action Partnership, Roughrider North Human Service Zone, Dickinson Public School, Stark County Commissioner, City of Dickinson Commissioner and Administrator, Dickinson Police Department, Stark County Sheriff's Department, West Dakota Parent & Family Resource Center, and an advisory member from SW District Juvenile Court.
Special Thanks To…….
Adams County                       Billings County                      Bowman County       
Dunn County                          Golden Valley County           Hettinger County
Slope County                         Stark County                          City of Dickinson
City of Scranton                      United Way       
All the Individuals, Agencies, and Groups that have donated over the years!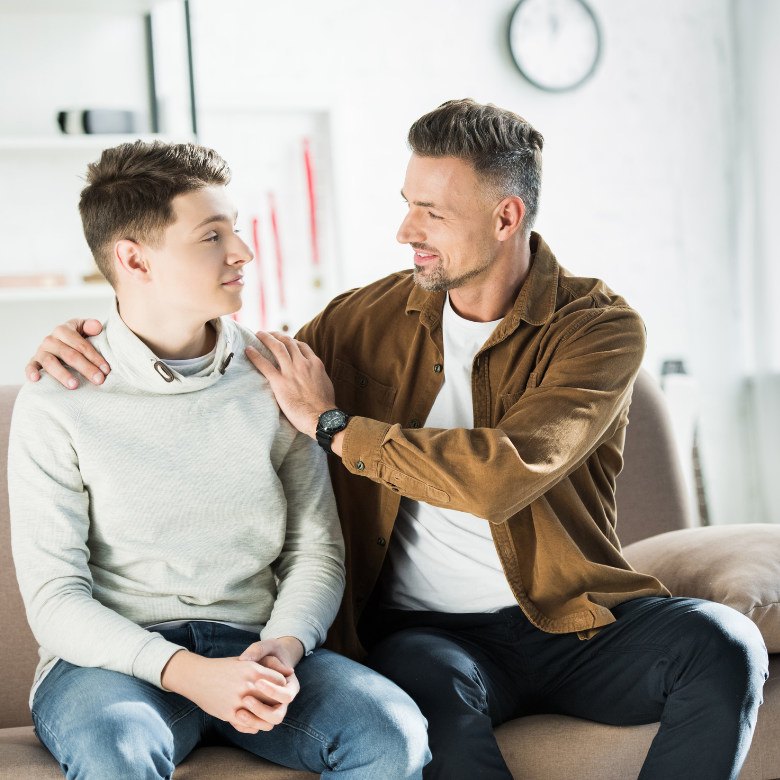 Want to help out?
Consider Donating
---
A donation will assist in the growth and development of youth in our communities.
Make checks payable to Sunrise Youth Bureau
Each Day Brings New Hope for Youth
Serving youth and families in
---
Adams, Billings, Bowman, Dunn, Golden Valley, Hettinger, Slope, and Stark counties.